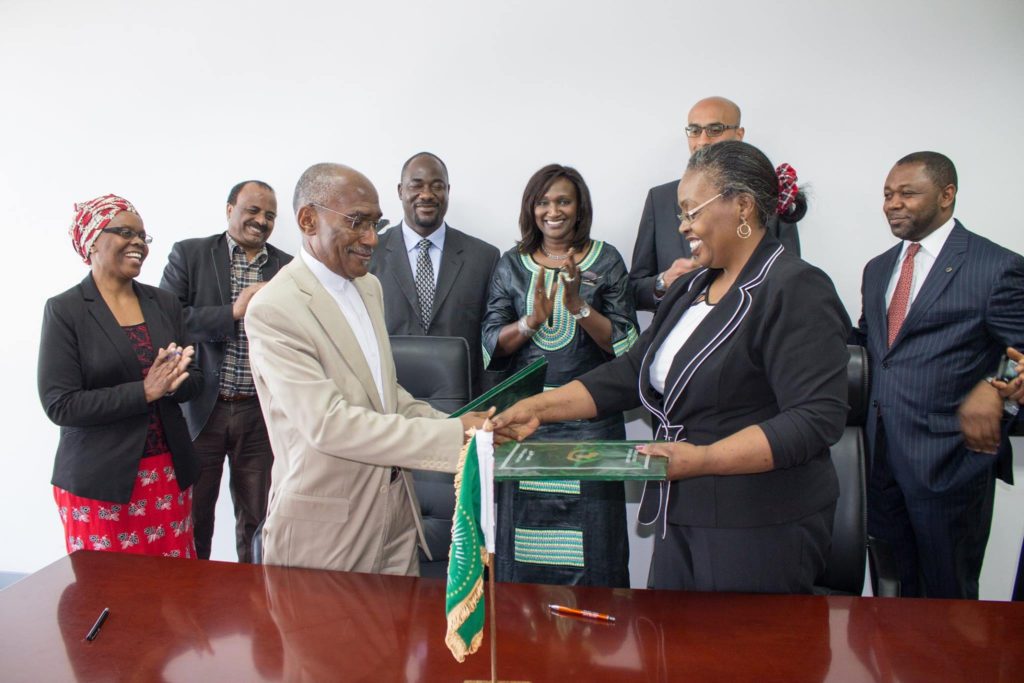 The African Union Commission (AUC) and the African Institute for Mathematical Sciences (AIMS) have signed a Memorandum of Understanding aimed at strengthening the teaching and learning of Science, Technology, Engineering and Mathematics (STEM) on the African continent. The signing took place at the headquarters of the African Union Commission in Addis Ababa, Ethiopia.

The AUC Commissioner for Human Resources, Science and Technology (HRST), Dr Martial De-Paul Ikoung, underlines the importance of science, technology and innovation in the quest for Africa's rapid development. The AUC-AIMS MoU will serve as a critical tool for the implementation of the 10-year Science, Technology and Innovation Strategy for Africa (STISA-2024), adopted by the Assembly of Heads of State and Government of the African Union in June 2014.

Among the areas of collaboration are strengthening linkages between STEM education and research with Industry; and working together on the Next Einstein Forum (NEF). NEF is an initiative that is intended to provide a platform to foster a strong African scientific community as an influential member of the global scientific community, through strengthened tripartite engagement between the scientific and higher education community; the industrial and corporate sector, and high level policy makers.

This initiative will celebrate African science and scientists, while building global competitiveness. It is expected that, through the NEF, there will be enhanced contribution of Africa's youth to scientific entrepreneurship, innovation and inventiveness, including creation of next 'Einstein' level of emerging scientists. The MoU signing comes as the African Union Commission takes steps to achieve "Agenda 2063 – the vision of Africa by Africans" for the next 50 years.

The African Institute for Mathematical Sciences (AIMS) is a pan-African network of centres of excellence for postgraduate education, research and outreach in mathematical sciences.