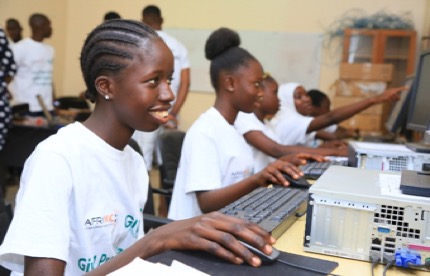 In recent years, the importance of programming has become a subject of increasing international awareness, immensely contributing to socio-economic developments in all parts of the world. And meanwhile figures suggest that women continue to be underrepresented within traditionally tech-heavy, ICT-related roles, it is seen as not just a moral imperative. In light of this, encouraging and motivating more women to be involved will be a significant opportunity for growth in today's digital economy. And it is an essential pathway for progress on United Nations' Sustainable Development Goal No. 5: to "achieve gender equality and empower all girls and women."
GIVE1Project Gambia being a non-profit organization led by young people is geared towards youth capacity building and social development activities through this, the organization takes up the initiative to bridge the digital divide by advocating for girls involvement in ICT. Introducing early coding and training girls how to programme at grass root stage. This LET GIRLS CODE PROJECT under the ALL GIRLS TECH CAMP has been ongoing for 2 years now empowering girls in both the urban and rural areas.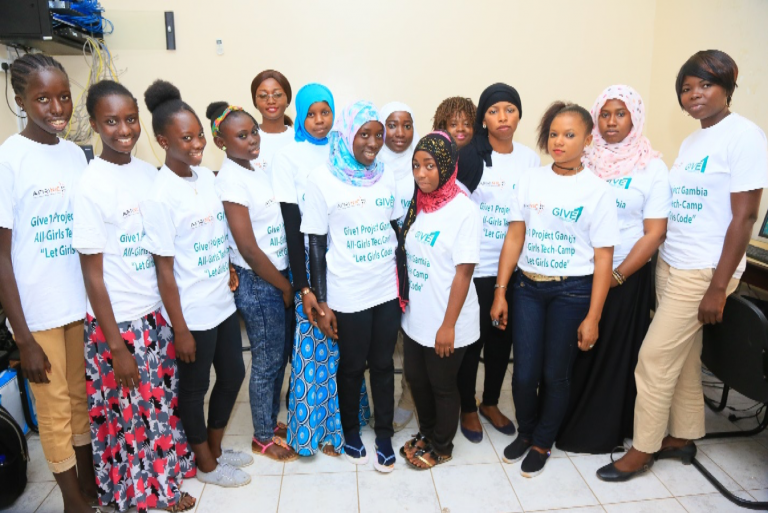 After receiving the Grant the organization launched "Let Girls Code"project on the 25 March 2017, it's designed to provide training for young girls, featuring intensive and interactive sessions for 12 consecutive weekends with the aim of introducing participants to developing Android mobile apps and other ICT skills , laced with career talks from leading female role models in the technology sector in the Gambia and a field day, where they would have the opportunity to visit big tech companies to witness the hands on experience with the experts working in this areas. During the training, the girls will develop an agricultural app that will help farmers enhance productivity and positively impacting the economic development of our communities.
On the 2nd and 3 April, the "let Girls Code Project" kick started, registering participants with at least a diploma in IT.
David Jeng is the NEF Ambassador to Gambia, a certified UNCTAD-Empretec National Trainer and the Project Manager for Give1 Project Gambia, whose goal is to create leaders in their communities. Get to know more about his initiatives here.