NEF Fellow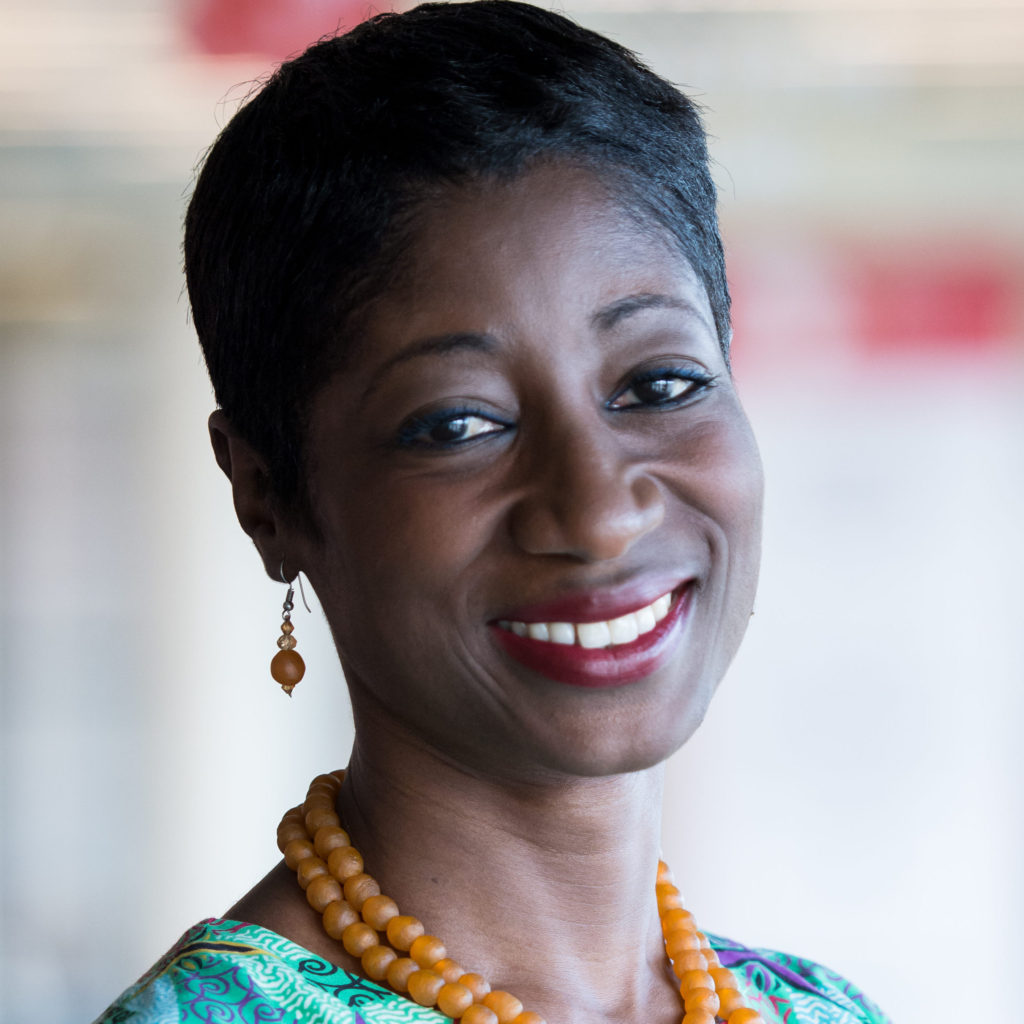 Aku Kwamie
Country:
Ghana
Area of Research:
Health Policy and Systems Research
Institution:
Consultant
Einstein Challenge:
Aku hopes to deepen understanding of how the governance of health systems influences their ability to deliver appropriate health care to people at their point of need, and how the overall stewardship role of governments can be improved. She is especially interested in issues of accountability and innovation within the public health sector, and how system-wide transformation can lead to better health service delivery.
Aku was born in Accra Ghana, grew up in Canada, and returned to Ghana where she now lives and works. Her mother is a nurse and father a doctor, and she was always oriented towards the sciences. Even the toys she played with were scientific, a chemistry set, a fractions kit, and a text book on the human brain. Her parents fed her love for books and reading and she won the primary school math prize. In high school, she was determined to go to medical school and this drove all her academic pursuits but once she began university, she struggled. During this time, Aku volunteered at the Princess Margaret Hospital in Toronto in the Ultrasound Department to gain more exposure to clinical life. But she soon veered into work in a genomics lab in the pathology department. During this time, the research bug bit Aku and she moved away from medical school.
Aku completed her Bachelor of Science in Human Biology at the University of Toronto. After this, she pursued an opportunity to work in a Cancer Care UK research lab. The work was slightly different to what she had been previously exposed to, working with proteins instead of genes, and using different research methods and assays. She excelled in this domain, and went on to complete a Master in Science, with Distinction, in Biomedical Science Research at King's College London. When she completed her master's degree, Aku could not find a job. While she looked for a job, she read a lot about broader public health issues – access to medicines and the social determinants of health, and it piqued her interest. She applied for an internship at the World Health Organization and that set her on the path of international public health. After working for several years in different community settings across Africa in women's health, HIV, and health information systems, Aku pursued a PhD in Health Policy at Wageningen
University in the Netherlands.
Aku's current research is in the area of health systems governance, looking at how and where within health systems decisions get made. She is interested in issues of management and leadership, accountability and organizational innovation, and in particular
applying complexity theory to these issues. Her research has led her to highlight the need for changing approaches to training health managers, such that newly-learned management and leadership practices can be sustained in highly- bureaucratized organizational contexts. Aku has taught a series of master's level short-courses in complex health systems and research methods across several African countries and institutions. She has conducted research on issues of maternal health, human resources for health, and non-state service providers and uses innovative evaluation techniques.
In the last year, Aku was the project coordinator on a West Africa-wide initiative to support the development of research and leadership capacities in health policy and systems research for policy-makers in ministries of health, health system managers and academic researchers. She has previously worked with the International Development Research Centre (IDRC) Canada, as a programme officer for an initiative in Nigeria seeking to strengthen capacities for evidence-based health planning (2006-2011).
In 2012, sponsored by the Institute of Tropical Medicine (Antwerp), Aku was selected as one of 50 Emerging Voices for Global Health. Aku sits on the Board of Directors of Health Systems Global, the governing body of the international membership organization of health policy and systems research globally where she represents the Africa region. She also sits on an advisory committee for the World Health Organisation Regional Office for Africa on health systems governance. Aku is a mentor with the Young African Leaders Initiative (YALI). She is currently studying to be a lay minister.
BACK TO PROFILES