International Steering Committee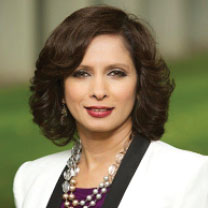 Seema Kumar
Vice President of Innovation, Global Health and Policy Communication, Johnson & Johnson (J&J)
Seema Kumar is Vice President of Innovation, Global Health and Policy Communication, Johnson & Johnson (J&J). In this role, Seema works to position J&J as a global pioneer in innovation and in research and development (R&D), a thought leader and a partner of choice. Her responsibilities include communications regarding enterprise innovation and R&D, medical safety and ethics, policy, and global health. She also serves as the communication leader for the Johnson & Johnson R&D Management Committee and the Johnson & Johnson Innovation Centers. Seema previously served, since January 2013, as the Vice President, Enterprise Innovation and Global Health Communication, J&J, and from 2009 to 2012 as Vice President, Global R&D Communications of the Janssen Pharmaceutical Companies of J&J, which included oversight of internal and external communications.
Prior to joining J&J, Seema was the Chief Communications Officer at the Whitehead Institute for Biomedical Research /Massachusetts Institute of Technology (MIT) Center for Genome Research, the flagship Center for the Human Genome Project. She played a leadership role in enhancing worldwide public awareness and understanding of Project, the effort to map and sequence the genetic blueprint for a human being. As a member of the Center's executive management, Seema was at the White House along with the Project team for the first global announcement of the Human Genome sequence.
Seema is active in many professional affiliations and serves on several external advisory boards. She is the author of more than 200 news and feature articles on science and medicine, for which she has won several awards, including an Award of Excellence in writing from the American Medical Writers Association and three Gold Medals for Media Relations, Science Education, and Digital Communication. She holds a master's degree in science journalism from the University of Maryland, which included a fellowship at the National Cancer Institute, a bachelor's of science and communication from the University of Maryland, and a bachelor of science in physics from Stella Maris College, in Madras, India.
BACK TO PROFILES