Breaking the barrier of the male-dominated field of physics, Professor Francisca Okeke explains how she predicts meteorological weather and climate using satellite data.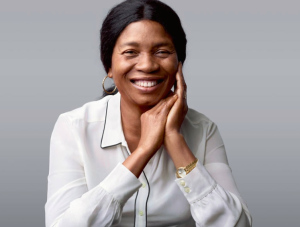 On her career goals:
What other challenges did you face as you progressed in your career and have you noticed any changes since you started out in this career with regards to attitude towards women in Physics?
"In our University, the University of Nigeria, I know the stages and the war that went on before I became the first female head of physics. After that, I became the first female Dean in the Faculty of Physical Sciences. It wasn't very easy but they saw some good qualities and I was voted into the Deanship.
What this means it that as women, we have to be focused and determined and courageous, because, one with courage is a majority, not quarrelsome. We will eventually get there with determination and commitment.
There have been many changes during and after my leadership as Head of Physics as well as Dean of Faculty of Physical Sciences. When I started, there used to be only two ladies in the Physics department. But while I was the head, I was instrumental to the employment of three other female staff. While I was the Dean, my priority was employing women who are qualified in the faculty, in Mathematics, Physics, Geology, Chemistry, Statistics and Computer Science. Now we are many women in the faculty of Physical Sciences.
I always encourage women who are leaders to try to encourage fellow women rather than being too stern and frightening."
To learn more about Professor Okeke, watch her video at CNN here.
http://edition.cnn.com/video/data/2.0/video/international/2014/11/10/spc-african-voices-francisca-okeke-c.cnn.html