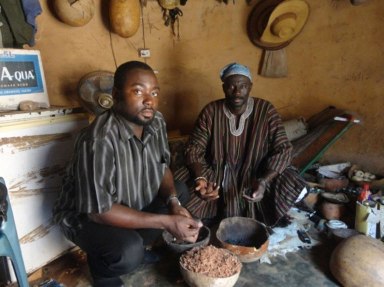 In the last 30 years, Ghana has made strides in offering traditional medicine as a healthcare option. The government has worked hard to make traditional medical practice viable and innovative for its citizens.
For many, traditional medicine is preferred. This is especially relevant for those living in rural areas. In Ghana, it is estimate that around 70 percent of the population view traditional medicine as a more desirable means of treating conditions than Western medicine.
Some of the favourable policies that the government of Ghana implemented include the following:
1) Establishing the Traditional and Alternative Medicines Directorate under the Ministry of Health and integrating herbal practices into Ghana's health-care delivery system. By requiring traditional practitioners to be registered with the Traditional Medical Practice Council, it formalized traditional medical practice and put it on part with other types of medical practice.
2) Encouraging the formation of traditional medicine associations, such as the GHAFTRAM.
3) Offering reimbursement for herbal medicine under the National Health Insurance Scheme (NHIS) and this boosts market for these products.
Government policies encourage innovation in the healthcare sector.
One of the challenges that remains is in the realm of Intellectual Property (IP), since few traditional medicine practitioners use it to protect their interests. The challenge, the article states, is for policymakers to develop innovative approaches that "leverage the innovation potential of informal actors."
To read more, check out The Dynamics of Innovation in Traditional Medicine in Ghana by Dr. George O. Essegbey, Director and Mr. Stephen Awuni, Research Scientist in Accra, Ghana.