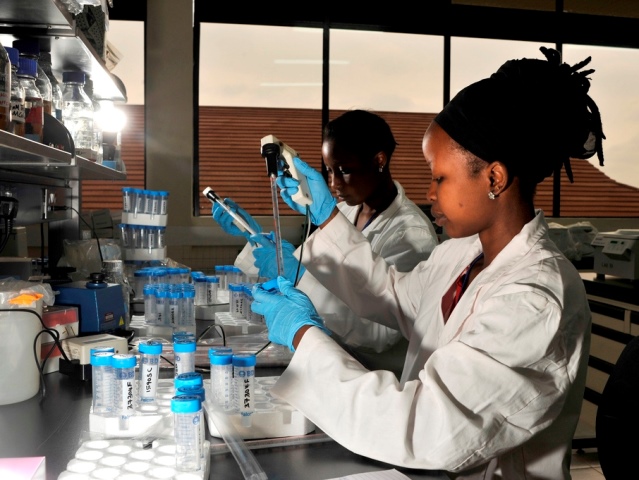 The African Institute for Mathematical Sciences- Next Einstein Forum (AIMS-NEI) announced that it will be part of Canadian Prime Minister Stephen Harper's delegation to the Francophonie summit in Dakar. The summit, which will take place from 29-30 November, and will bring together heads of state and governments of countries which have the French language in common to explore the theme "Francophonie's women and young people: vectors for peace and actors for development." Since 2003, AIMS-Next Einstein Initiative has been contributing to the sustainable development of Africa by harnessing the continent's potential in mathematical sciences for the benefit of society as a whole.
"Africa is emerging as a serious global player and economic growth powerhouse on the continent and despite many challenges, continues to surpass expectations," said Thierry Zomahoun, President and CEO of AIMS-Next Einstein Initiative. "Together with our strategic partners like the Canadian government, we are ensuring that through investment in science and research and in particular mathematical sciences, Africa achieves technological and socio-economic transformation. As part of the Canadian Prime Minister's delegation to the Francophonie in Dakar, we are focused on highlighting, through the AIMS model, how women and youth in Africa can be actors of change and development for the continent and beyond."
As recently pointed out by the Chairperson of the African Union Commission H.E. Dr. Nkosazana Dlamini Zuma in her September 2014 address at the 3rd Annual African First Ladies Discussion on Science, Technology, Engineering and Mathematics (STEM), African development will not happen at the pace and depth it needs to without the empowerment of girls, youth and women, especially in the STEM areas. The development of skills in these areas is needed "to modernise agriculture and agro-processing; to build, expand and maintain our infrastructure; to develop manufacturing and add value to our natural resources and to mitigate and adapt to climate change," emphasised Zuma.
With five centres of excellence in various African countries, AIMS-Next Einstein Initiative has graduated more than 731 students (30% women) with over 80% going into Master's and PhD programs directly after AIMS at excellent universities in Africa and abroad. AIMS-Next Einstein Initiative alumni are currently teaching at primary, secondary and tertiary level in Africa, influencing future generations of learners and leaders.
The Francophonie summit, which takes place every two years, will be chaired by Senegalese President Macky Sall, and will serve to develop strategies and goals of the Francophonie around the summit's theme. President Sall is also the Patron of the AIMS initiative, the Next Einstein Forum (NEF), a new global forum for science in Africa
by AIMS-NEI.