African education leader Thierry Zomahoun called on global scientific community to pick up chalk and help him uncover a new Einstein in Africa.
President and CEO of the African Institute of Mathematical Sciences (AIMS), Zomahoun delivered a speech to a packed room at the American Association for the Advancement of Science (AAAS) annual conference in Washington, D.C. He called on participants to join the cause for policies that support the education of African youth in science, technology, engineering and mathematics (STEM) instead of traditional development aid.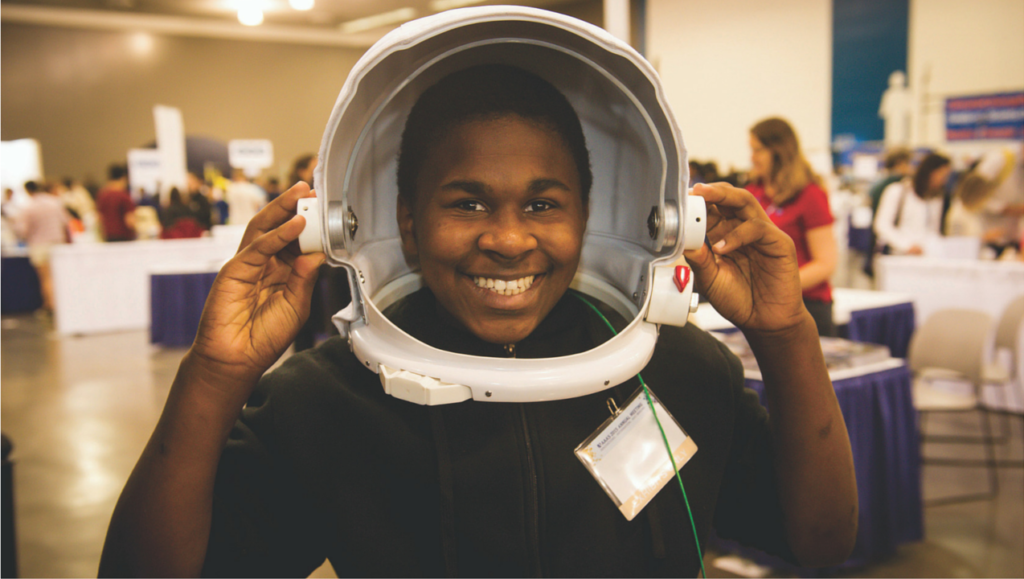 In his speech, Zomahoun argued that despite the fact that Africa has been experiencing strong economic growth since 2000, it is facing tremendous challenges in educating the STEM graduates who can take the continent to the next level.
African research still accounts for less than 1 per cent of the world's output. Of that only 29 per cent of this research is in STEM fields. He argues that encouraging collaboration and celebration of science in Africa will reap tremendous benefits for Africa and the world.